We're well into the holiday season and I honestly can't believe Christmas is a little over a week away. I don't even have all of my shopping done. Vintage gifts make the best gifts. There's something about old items that make them special. Perhaps because they have history? I always think about the person who used to own the item. Who were they? What were they like? (Please click on any of the images below to be taken directly to the item)
I think this little Vintage Czech Beaded Purse is so cute and it's only $8: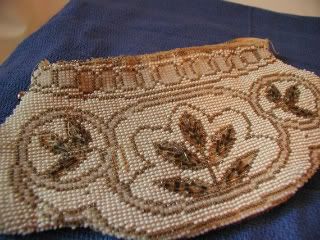 I love Renoir MATISSE jewelry. Most Renoir pieces I've come across are all amazing copper pieces with enamel. This set is no different and would make a great gift for $149.99. It's vintage and looks very contemporary and artsy: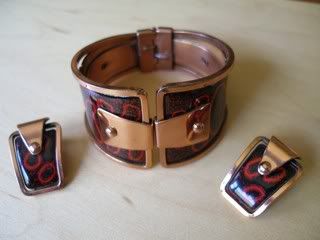 What about that "hard to buy for" person who loves vintage and collects mushrooms? Well, look no further. This cream/sugar/salt/pepper set would make a great gift for only $35 (salt & pepper not pictured):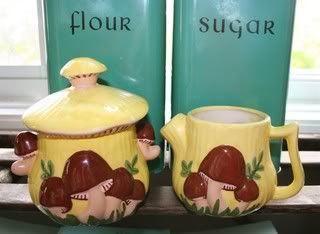 Whatever your vintage holiday shopping needs are, look no further than items from Etsy's Recylers Guild Team. Just search
WASTENOT
under Etsy's vintage section (or click the WASTENOT hyperlink I've just included). Happy holidays from all of the Recyclers Guild team members!
This post was contributed by Heather of
Texas Vintage Things
.