I joined the
Etsy Recyclers Guild Team
a few months ago and have had a pleasant experience from day one. Cindy our team captain and team leader has several shops on
Etsy
. Her main shop is
Retro Chalet
and her second shop is
Retro Chalet Studio
. She sells really cool vintage stuff including vintage buttons, vintage Melmac, vintage block letters, vintage advertising and other vintage items at
Retro Chalet
.
Her
Etsy
bio says, "Dumpster Diving Diva, Recycler, Artist, Writer, and Greenie. Proud Team Leader of the Etsy Recyclers Guild. Member of the Vintage Etsy Society Street Team. Do-gooder".
Lot of vintage buttons $12.00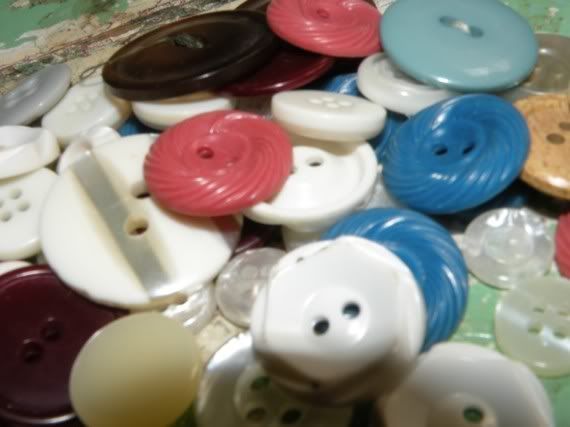 In her
Retro Chalet Studio
shop, she sells a variety of cute recycled handmade art things such as poker chips with cute images taken from vintage books and other sources (these are made into pendants), mixed media collages and other jewelry pieces.
WATER LILY - Pendant - 1930s Vintage Ephemera - Eco Friendly Blue Poker Chip Pond Plant Pendant $12.95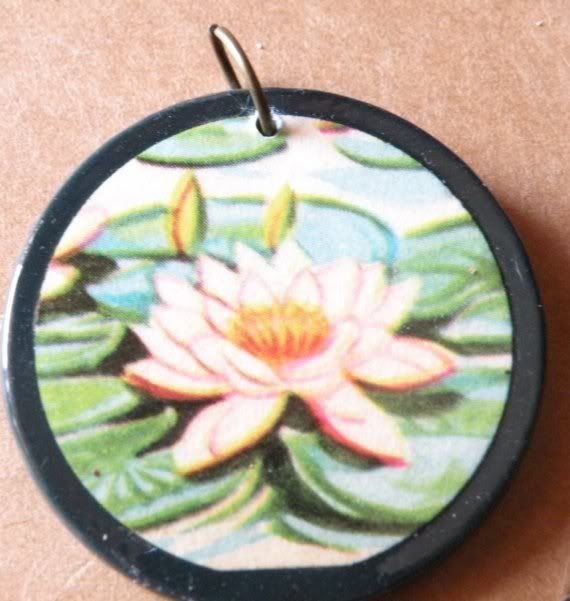 Cindy is the type of person who is willing to go above and beyond for anyone. She's always willing to promote other team members because that's just who she is. I've never met her in person, but we have exchanged quite a few messages and I feel as if I've gotten to know her. She's a genuine person who would give anyone the shirt off her back if it came down to it. She gives 110% and more in everything she does. I would like to thank Cindy from the bottom of my heart for everything she has done for our team and for me. You can get to know Cindy better by clicking the links below:
Retro Chalet
Retro Chalet Studio
Ira Mency
Ira Mency Blogspot
Twitter