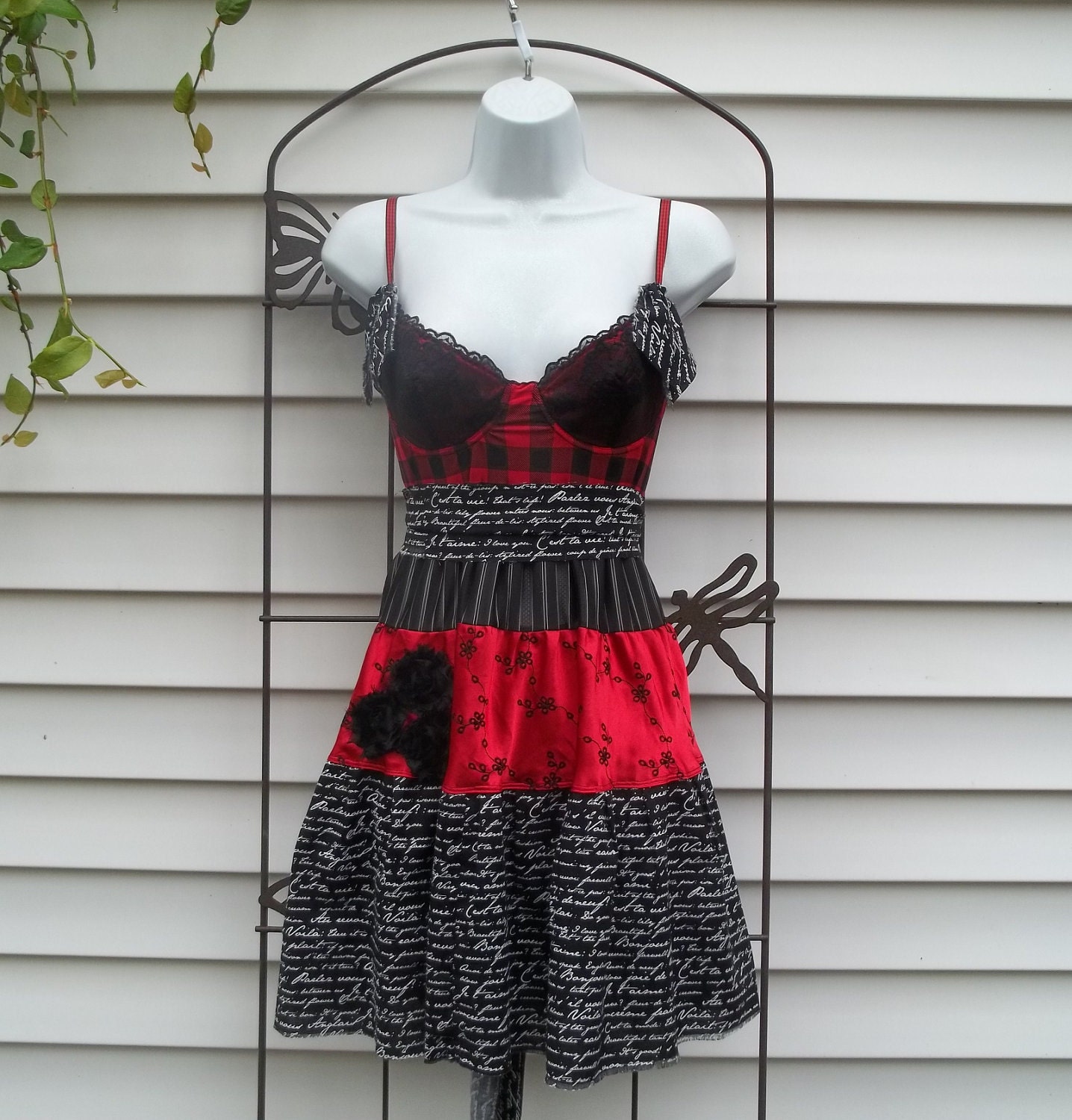 Annie Rose Vintage
offers wonderful Upcycled and Vintage Clothing with a tattered shabby bohemian twist. Beautiful eco-friendly vintage finds are embellished, refashioned and upcycled for you! Here on the guild, we love and suggest you shop from sellers like AnnieRose Vintage, who do their best to offer greener items. We just love what she did with this dress. This gorgeous upccyled dress was made from an adorable black and red bustier camisole and finished off with black fabric with white French script. Matching tattered edge sash and bows around the straps, and black tattered roses sewn onto the skirt at the hip. This is so cute!! See it
here.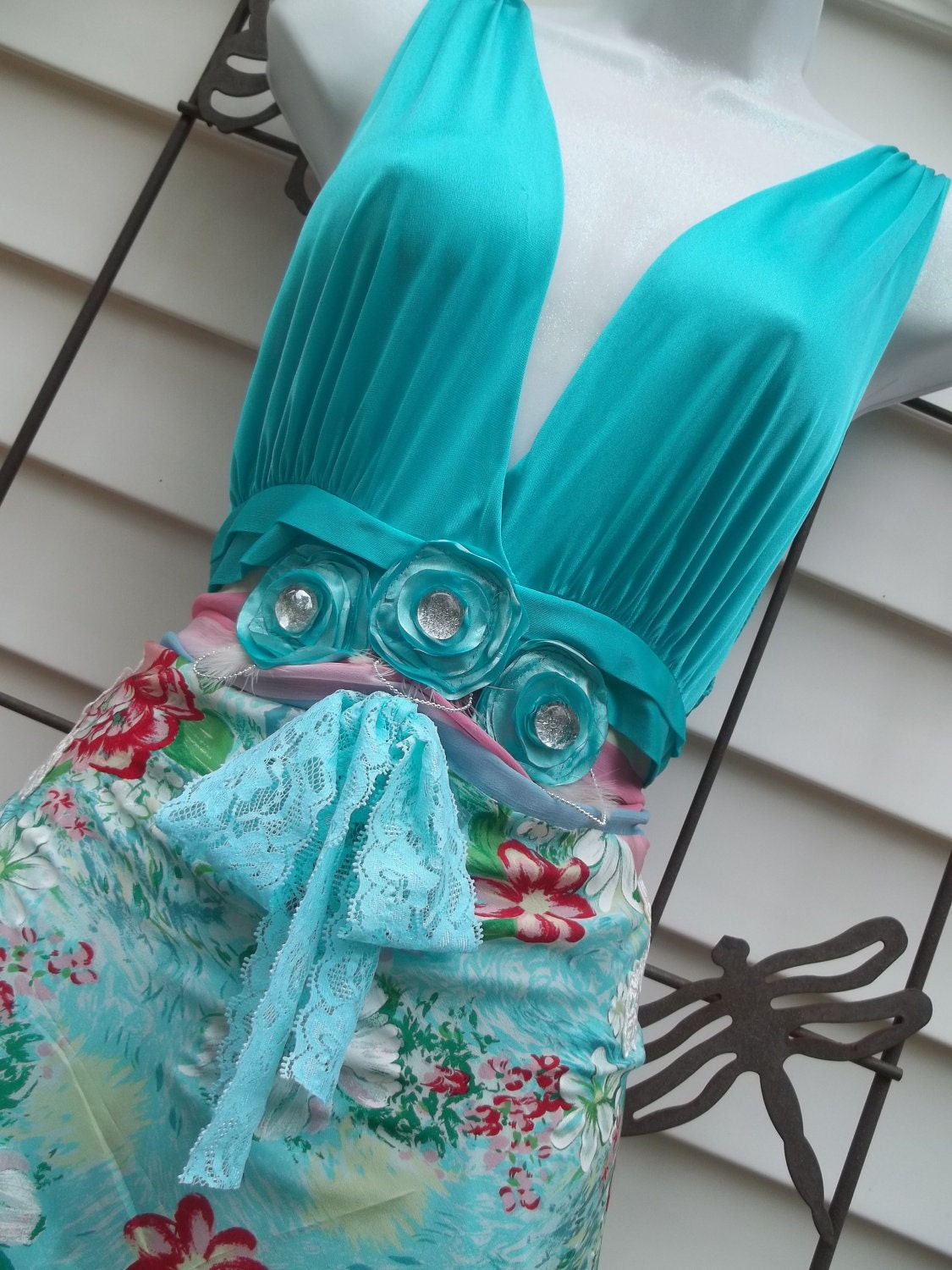 Maybe it is her attention to detail or the fact these clothes are couture and one of a kind, but we love her work. The color choices are exceptional and the items make you want to have fun! Her style is bohemian style and is just lovely and we suggest you check out her shop and revel in the beauty of these recycled and upcycled creations.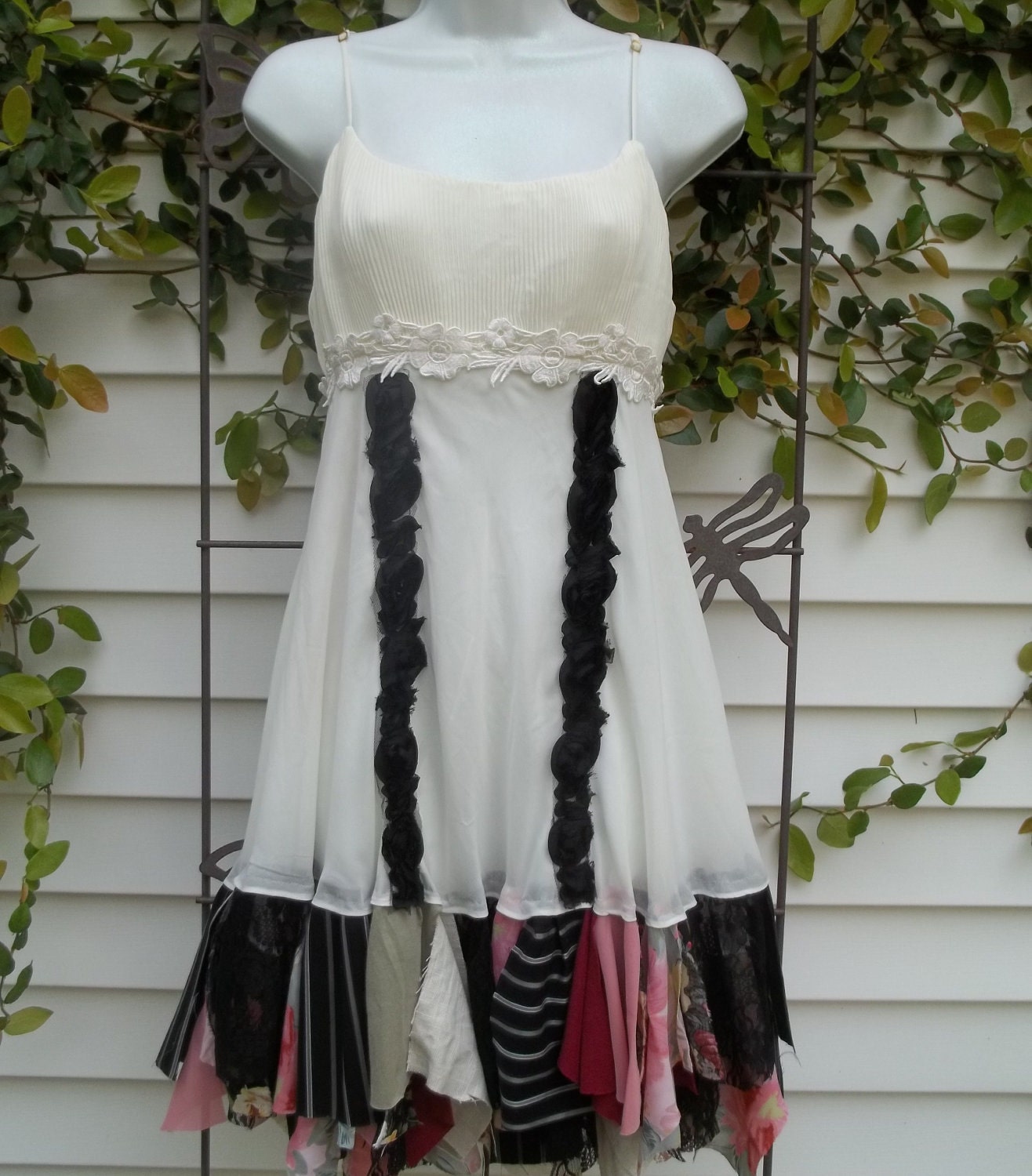 Check out her Etsy shop.
Like her on Facebook!