 Biodegradable Paper & Plastic Cups are 100% Compostable. Biodegradable plastic cups are made from PLA plastic derived from com. PLA plastic is a compostable material that will decompose back to organic elements.
Businesses of all sizes from corporations to Etsy shop can practice greener ways in their business. One of those ways is being aware of the promotional products they use around the workplace. Are they green?
Another BIG problems are a lot of those personalized or customized freebies they may give out. You know the ones you receive at craft shows, trade shows, job fairs---those "go with" freebies that they give away when trying to upsell products.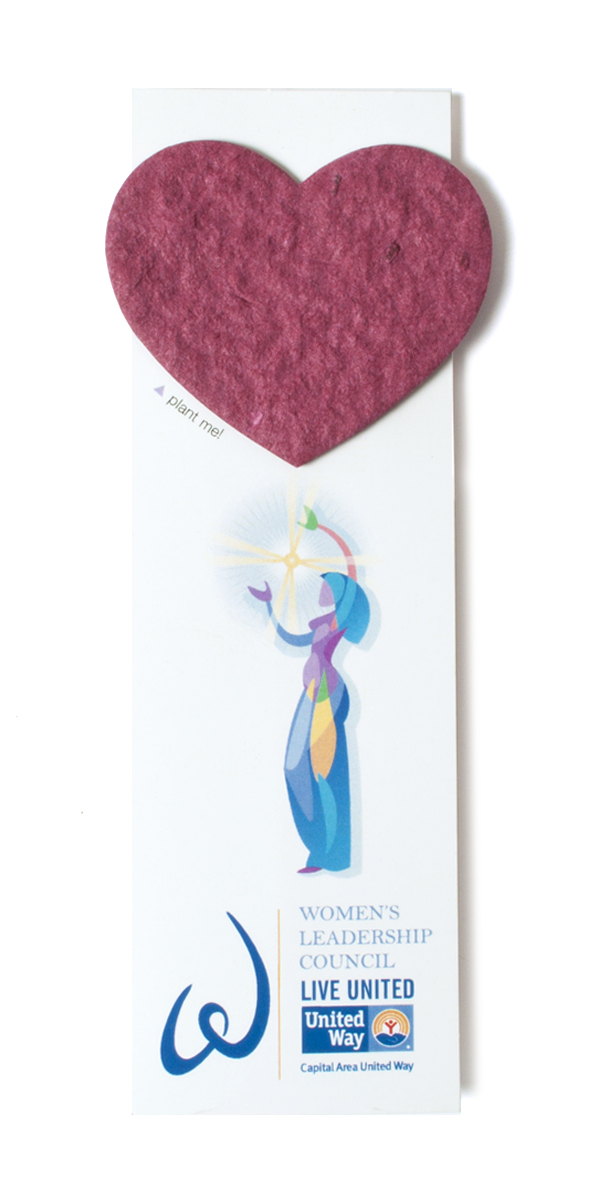 Earth friendly bookmarks are handmade from 100% post-industrial recycled paper and infused with a hardy mix of wildflower seeds.
Good news! Businesses need be not be worried about any longer.
BrandedItems
promotional products offers items in thier catalogue of
Eco promotional products
that are both Earth Friendly and Earth Conscious products. From personalized pens that have been made with recycled plastic they can give out to potential clients to biodegradable coffee cups that can be used in the workplace. Eco Friendly material corn ball pen, made of corn starch organic materials, colored grip, wonderful promotion for your company with your logo imprint. Degradable barrel makes job low carbon.
Ordering in bulk will yield businesses more affordable item costs and business owners can rest assured they will be doing something good for the environment, their clients, and for their business.
I urge all business owners to step back today and ask themselves, "What small thing can you change to Green Up Your Business? "
All items featured available at BrandedItems click here for Eco promotional products
You May Also Like:
Hard to find gifts for hubby? Try eco friendly organic items from
Ellapure
!