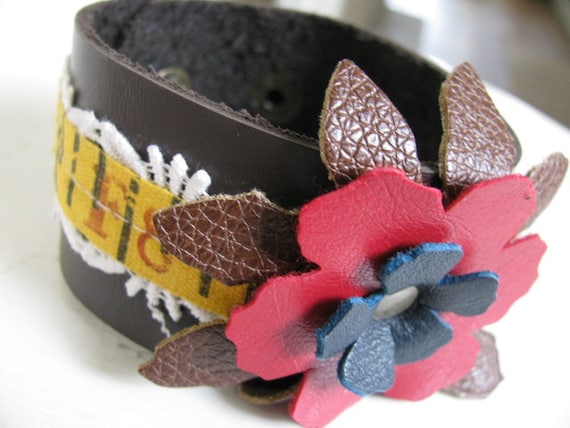 Today I drug out my
Tim Holtz
' Vagabond (suitcase Sizzix )and wanted to see what Etsy sellers were doing with theirs. I happened across these great Recycled Craft ideas. It seems I've overlooked the fact that I could incorporate all kinds of elements rather than just ordinary cardboard or paper when
die cutting
!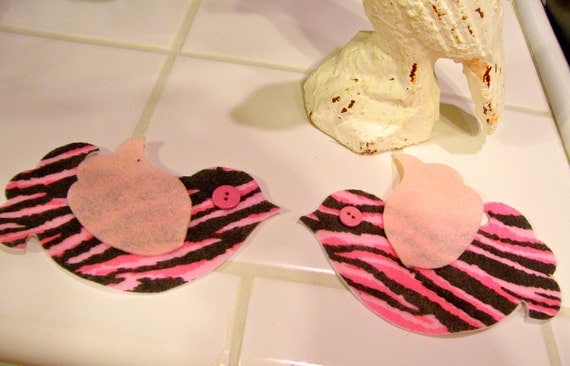 Achou on Etsy uses her Sizzix to cut felt birds, that others use in craft projects. Nice!
These are just a few of my favorites. All are unique and great ideas for re-purposing old items such as leather, fabric, or even old t-shirt material! All are implementing the easy-to-use Sizzix. I can't wait to use mine!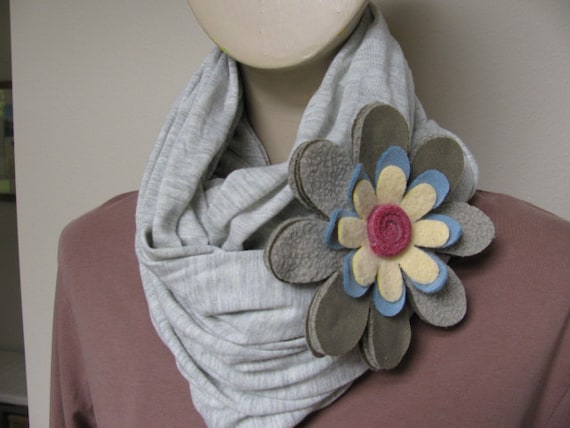 StichesByJulia also makes lovely pins out of old sweatshirts on her Sizzix.
Now the below item is made with chipboard. Chipboard is an eco friendly alternative to using wood, as it is pressed recycled post consumer paper / recycled cardboard. Lots of crafters feel good about incorporating chipboard into their crafts.
I also am extremely fond of this piece because you could incorporate old sheet music into your crafts, vintage watch hands, and old cloth. What a great array of things you can do with your Sizzix. I'm off to create something grand!