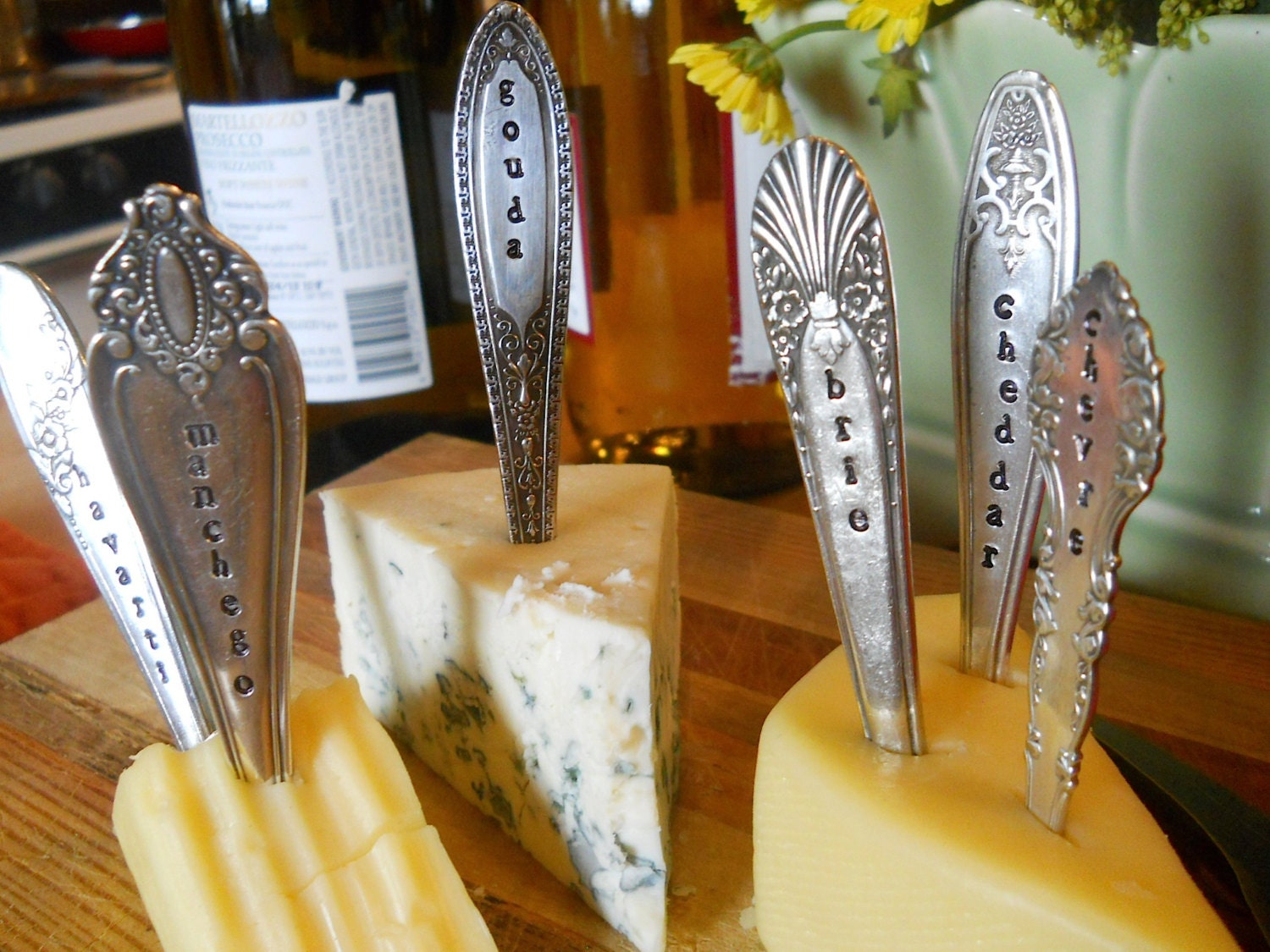 Upcycled & Recycled Love
These gifts are great for any time of year. Upcycling starts with using items and repurposing them into something else. Lisa and Andy from Charlottesville Virginia have found good use for old utensils. They also use old encyclopedias to make pendants and ornaments as well. Who would have thought mismatched
silverware would look so great?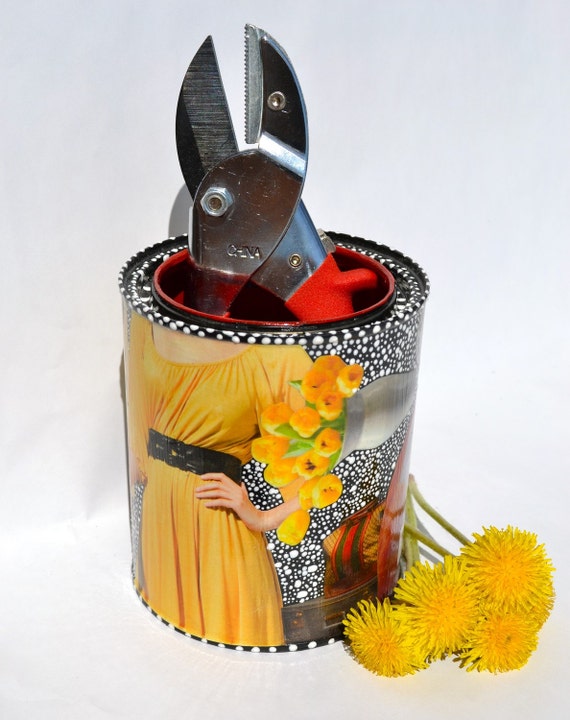 Jessica from Oklahoma takes old cans and makes them into functional art canisters, great for storing your gardening , sewing , or craft supplies. With a pop art look these would make great one of a kind gifts! In her shop you will also find upcycled cassette tape business card holders!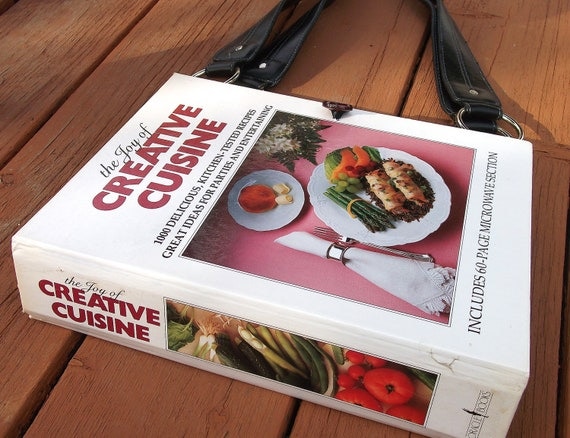 RetroGrandma has been upcycling cool things on Etsy for sometime, including records into functional clocks. This cookbook purse is not only funky but would make a statement for the chef in your life. Imagine the comments you would get. Her items are made with love from Canada.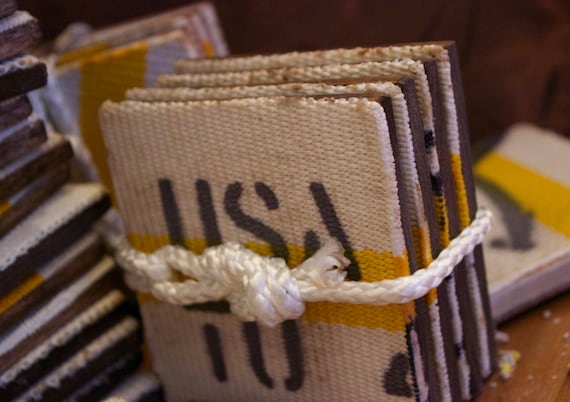 HodthePods uses old firehose to make these coasters $24.95
Fireeeee!!!! Well, there goes the fireman hose, upcycled into functional art coasters to hold your tasty beverage. A set of four run you $24.95 and have a great look to them. Not all are stenciled but the material makes them look so retro and great for your home! Felted back and great guy gift! Made by Mike from HodthePods a shop out of New Jersey.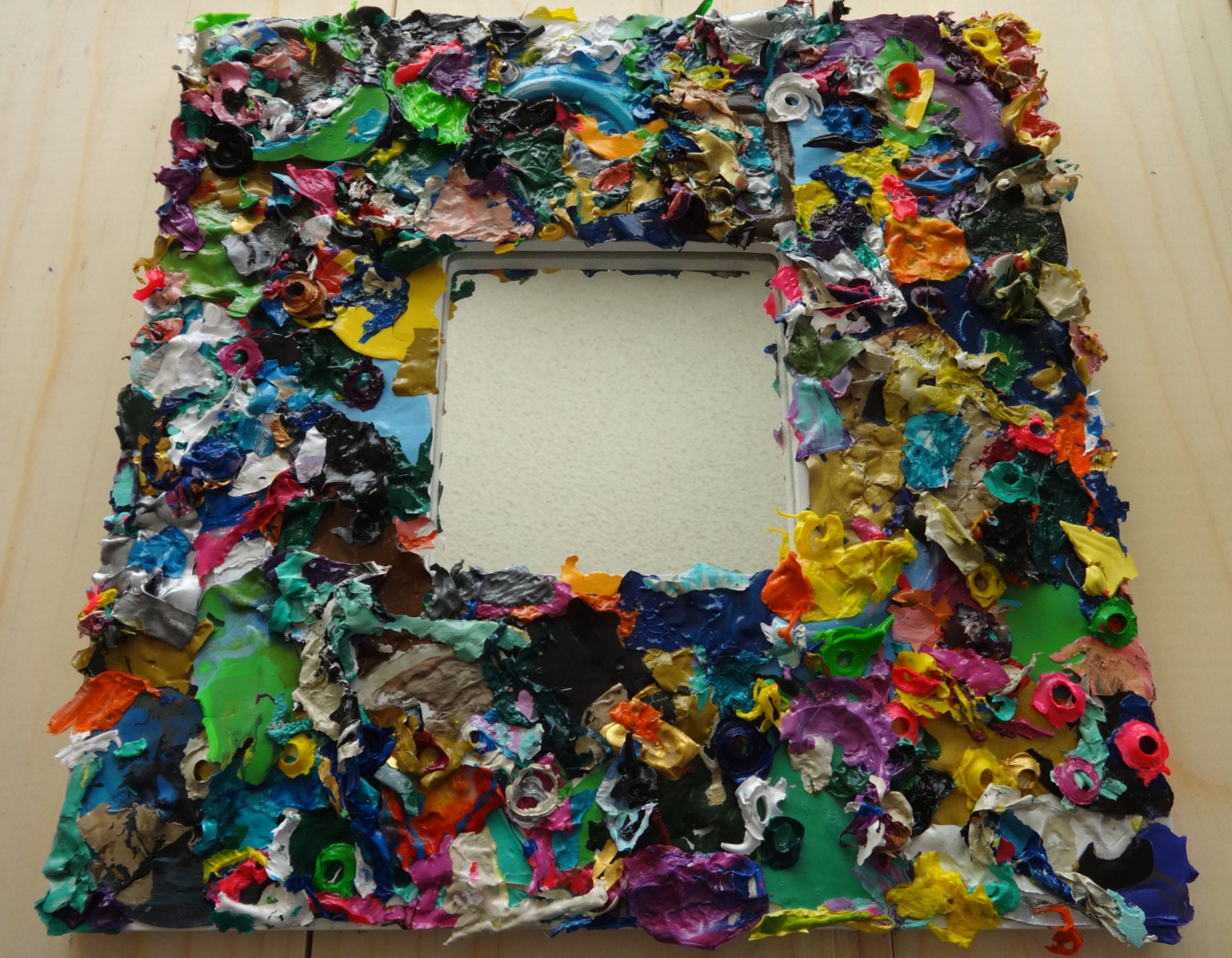 How cool is this? Paint scraps that were left over on Rebecca's palette would be scraped into the trash can, or tiny dried remnants otherwise unused, have been affixed to this 12x12 mirror and would look great for the art room! What a way to upcycled, from Riverside, California.
Etsy has a great plethora of upcycled and recycled gifts!