You gotta ♥ vintage decor. I mean, what's not to love? The item has a past and you are doing the environment a HUGE favor! Most vintage decor items are better made than anything you can buy in today's market, that's for sure! You can mix and match vintage pieces with contemporary pieces to create a one-of-a-kind space. Nothing says perfection better than one-of-a-kind!
The
Etsy Recyclers Guild Team
is comprised of a few different types of sellers: vintage sellers & sellers who repurpose and/or recyle items made from vintage or recycled items. The
team members
who sell vintage items have some great items listed on
Etsy
right now!
Take for instance this set of vintage mid century modern nesting tables listed by
Retro Chalet
. They're only $68 & would make a great addition to any mid century modern decor!
I just adore this vintage Art Nouveau French Chandelier discovered at the Les Puces Saint-Ouen Flea Market outside Paris listed for $175 at
Chase Vintage
. I truly believe that light fixtures can make or break a room. Why not make a statement with this chandelier?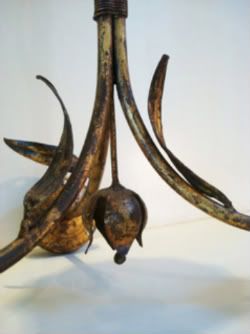 In addition to having great light fixtures, door knobs and handles also speak mystery to me. Who's touched that handle and gone in and out of the door it used to be attached to? So much history in these pieces. I love the intricate design on this vintage brass door knob. Only $15 at
Hey, I remember that
.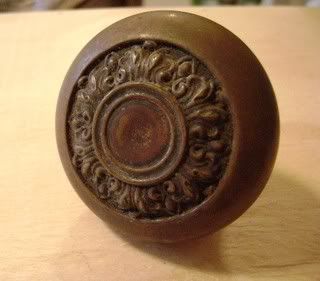 You can check out all of these items by clicking any of the photo's above (you will be redirected to the item). If you want to check out more items from any of our team members,
click here
.
Thanks for your interest in the
Etsy Recyclers Guild Team
. We're keeping our environment and the world more safe and beautiful by recycling one item at a time!
Article Kindly submitted by Heather of TexasVintage and MattieReidChicago